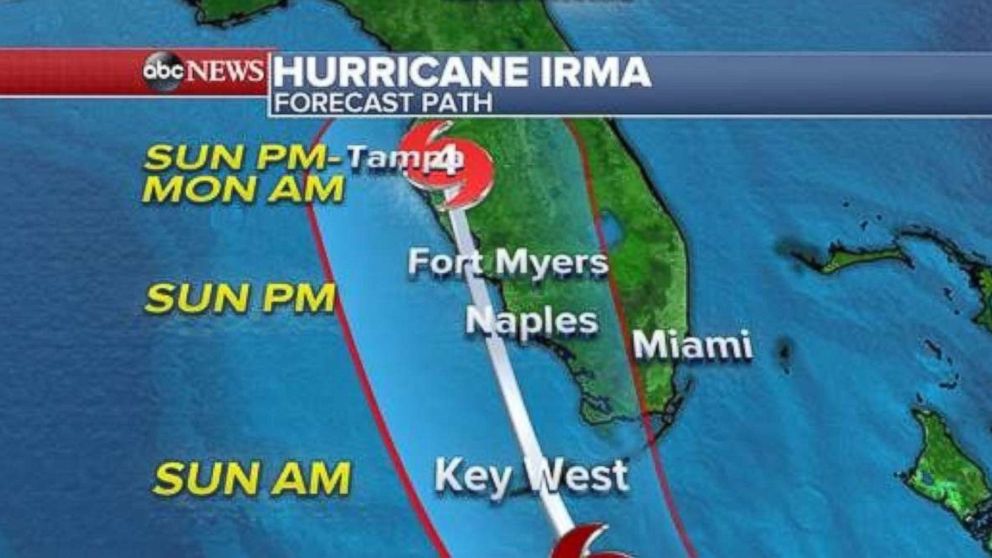 Hurricane Irma, the most powerful Atlantic storm in a decade, hit Cuba overnight as a rare Category 5 storm, then shifted course toward the west coast of Florida.
The monster storm's shift in direction creates a "very, very dangerous situation for western Florida," said ABC News meteorologist Daniel Manzo.
As of 8 a.m. Saturday morning, Irma was a Category 4 with maximum sustained winds of 130 mph. It was about 225 miles from Miami, moving west-northwest at 12 mph.
Naples, Fort Myers and other communities on Florida's west coast could get slammed when Irma makes landfall as a Category 4 storm, which is expected to happen between early Sunday and early Monday. Landfall could occur as far north as Tampa.
The wind gusts in Florida were already picking up early Saturday, with Miami International Airport reporting a 59 mph gust.
Comments
comments